Villa Riviera is a small, 30-unit, Mid-Century complex, built in 1967. It exemplifies the gracious, spacious desert resort lifestyle that is such a draw to the Coachella Valley.

Sales began either late in 1967 or early in 1968. However, things didn't go so well and nothing sold. The bank that owned the property decided to rent them out to get some cash coming in.  In 1975, when economic conditions were better (cut-rate 7% mortgages!), the bank formed the first homeowners association and the units sold out very quickly (in just a few months).

The modernist architecture features flat roofs, large overhangs, private open atriums, large private-use front patios, open floor plans and large sliding-glass doors to bring the outside in. The complex is made up of 10 buildings, each with 3 units in the shape of a "T". There is also a pool house with two bathrooms and storage. All apartments are 2 bedroom, 2 bathroom floor plans; some floor plans larger than others. 

Of the ten units that form the base of the "T" -- the four corner units are all 2 bedroom/2 bathroom units with a large private atrium forming one wall (with sliding glass door) of the primary suite. The six smaller units forming of the "T" base started life as 1 bedroom/2 bathroom units with a large "bonus area" complete with a closet and accordion door to make an extra room when the grandchildren visited. All six units have replaced the accordion doors with a permanent wall to make the bonus area into a proper bedroom. The six smaller units never had atriums. 

The twenty units that for the top of the "T" are all the same floor plan with large 2 bedroom/2 bathroom units with private atriums accessed through large sliding glass doors in the guest bedroom and primary bathroom.  Most these units have their original atriums while some have been enclosed. 

All units have washer/dryer hookups, large primary bedroom suites, central AC with gas heat and gas hot water. Water, trash and a cable TV/high-speed internet package are included in HOA dues. 

There are covered carports on the east and west sides of the complex. Each unit is assigned one covered space. There are several covered guest/visitor spaces too. Permit parking is required for the carports. There are also non-covered, off-street, unassigned parking spaces on the north/Ramon and south/Camino Parocela sides. Residents enter the carports by driveways off of Camino Parocela, not Ramon. 
The generous 5+ acres of fee land are verdant and lush - something you just don't find in modern developments. We've updated the landscaping to more drought-tolerant and pest-resistant desert plants that are still green and colorful, but need less water and are better-suited to survive the summer heat. Combined with gently rolling topography, the mixture of new and older plants gives many of the front patios a sense of privacy.
Villa Riviera has over 80 old, tall palm trees and lots of citrus trees. Like other complexes across the Coachella Valley, we lost our original grapefruit trees, however we have replaced them with a mixture of full-size grapefruit and dwarf and full-size tangelo trees. Over the years, we've added dwarf Myers and Lisbon lemon trees and Mexican lime trees that beg you to make cocktails with fresh citrus when the fruit is in season. Villa Riviera is a beautiful oasis in the center of Palm Springs and we love it!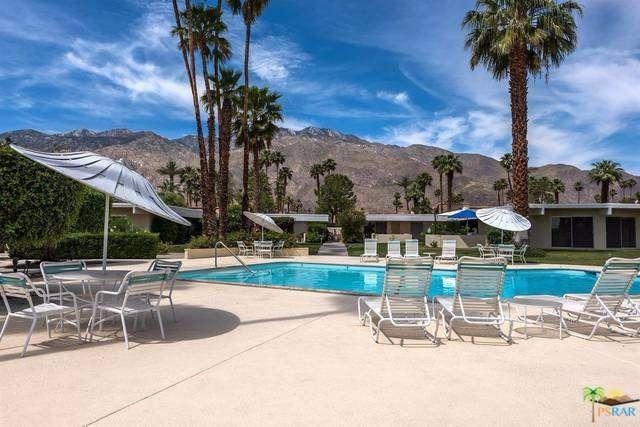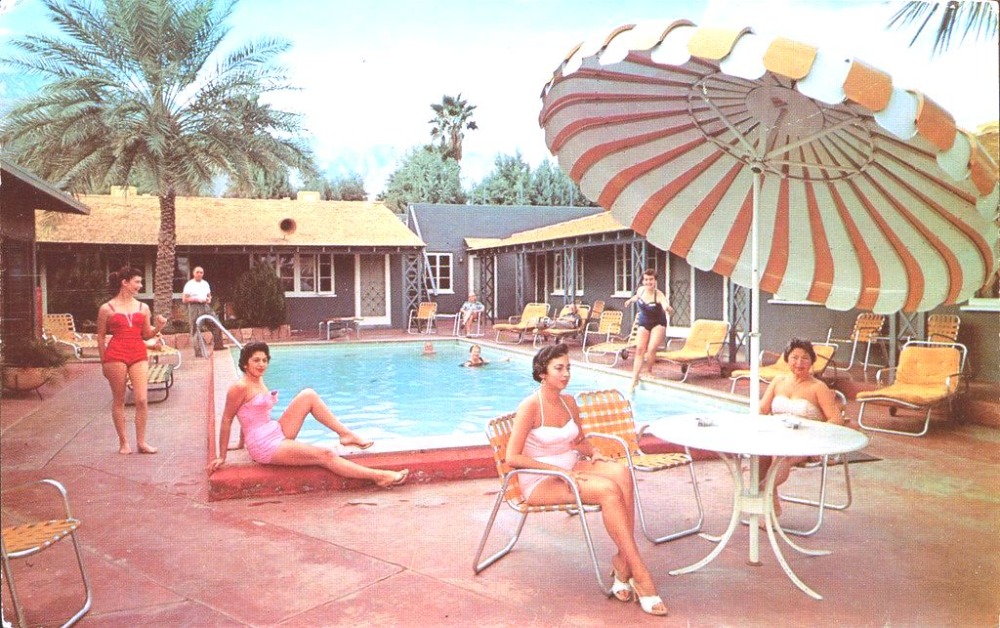 Villa Riviera is located at:
1855 E Ramon Road, Palm Springs CA 92264
We are the middle complex (of 3) on the southeast corner of Ramon Road at Sunrise Way, across the street from Sunrise Park. Firebird Estates (our sister complex) is to our east and The Sunflower is to our west.